OK, I'm going to give this a try: CURRENTLY with
Farley over at Oh' Boy 4th Grade
. I've been blog hopping through the CURRENTLY's for sometime now, lovin' all the blogs I see and ideas I find. Here's my meager attempt at a CURRENTLY.
LISTENING:
I'm currently listening to all the background noises in my house. My beautiful grand-niece spent the night and she is sleeping peacefully, Ms. Daisy Mae (my furry child) has finally quieted down. All I hear is the humming of my computer and the ticking of the clock... sigh... lovin' it!
LOVING:
I do not have to hear my alarm clock until April 8th... enough said!!!!
THINKING:
When I return to school from break we will begin testing. That means schedule changes and more schedule changes. I don't mind it really, except for the fact that I am in a K-12 building and my sixers and I get caught in the middle. We have to juggle the elementary schedule and the high school schedule. It is NOT fun!
WANTING:
NO MORE SNOW... that's all I'll say about this, thank you very much!!!!!!!!!
NEEDING:
I have been attempting to fix-up my old house (it is 100 years old this year). I am waiting to hear from my contractor about when he can come to do my main bathroom. All the "stuff" is purchased and ready to be installed. I talked to him last Friday and he THOUGHT he could start on Wednesday of this week... fingers crossed.
ADVICE:
Blogging/TpT-ing is addicting... be prepared to get caught up in it! It's a good thing!
Now that you've read my CURRENTLY, be sure to hop on over to Farley's blog for tons more (I'm no. 324 WOW):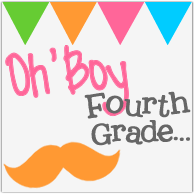 Happy Teaching,
Angela
The Teacher's Desk 6
teachersdesk@yahoo.com